U.S. and India strengthen cooperation around space exploration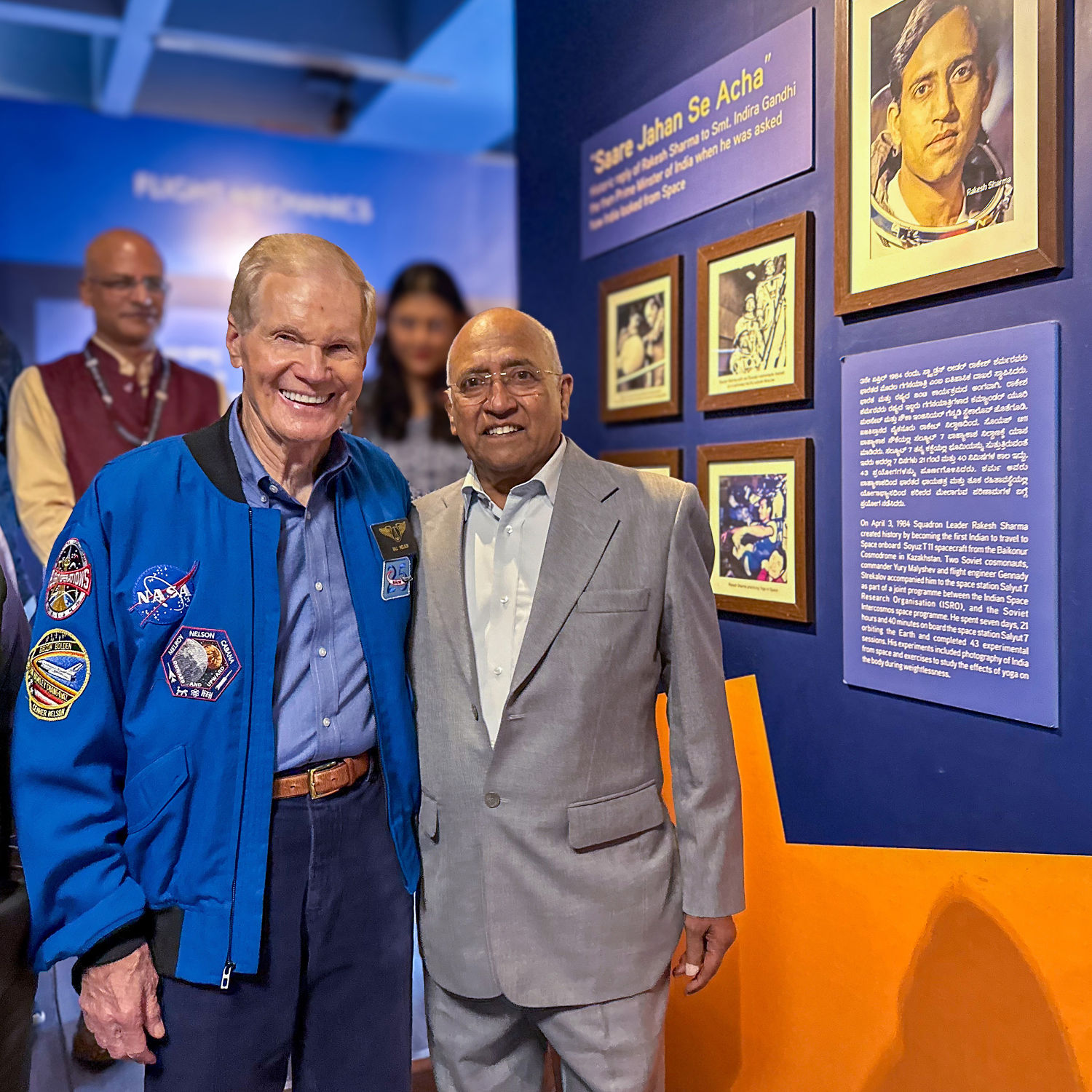 India's space aspirations show no signs of slowing, as the country strengthens cooperation with the United States on a slew of upcoming science and human spaceflight missions.
The partnerships between the U.S. and India's space agency, the Indian Space Research Organization, were part of a key visit to the country last week by NASA Administrator Bill Nelson. The talks further cemented India as a prime spacefaring nation, coming as the country looks to ramp up activities in low-Earth orbit, on the moon and beyond.
Last week, Nelson said NASA will train an Indian astronaut for an upcoming mission to the International Space Station. A firm timeline for that flight has not yet been set, but he told local media outlets it could occur as soon as next year.
The U.S. and India will also jointly launch a new Earth observation satellite in the first quarter of 2024. The mission, dubbed NISAR or NASA ISRO Synthetic Aperture Radar, is designed to study the planet's ecosystems, water and other natural resources to help guide efforts to mitigate the effects of climate change.
Nelson's visit was part of efforts driven by the Biden administration to deepen bilateral cooperation on technology and innovation projects between the U.S. and India. NASA has also been keen to expand international partnerships as part of the Artemis Accords to maintain peaceful and transparent exploration of space.
Nelson's weeklong visit to India built on previous agreements between the two space agencies to collaborate on projects related to Earth science, space exploration, technology and innovation.
"India is a leader in space and we're looking forward to a productive visit," he posted last month on X at the start of his visit to multiple cities.
India has in recent years emerged as a major player in what has been dubbed a new global space race, in which countries as well as private entrepreneurs have been vying for greater influence.
India's space agency has said it intends to construct its own space station in orbit in the decades ahead, while also pursuing crewed missions to the moon.
The country made history in August after successfully landing the uncrewed Chandrayaan-3 spacecraft on the moon, becoming the first country to reach the lunar south pole.