Synagogue and Jewish community center in Montreal hit by attempted firebomb attack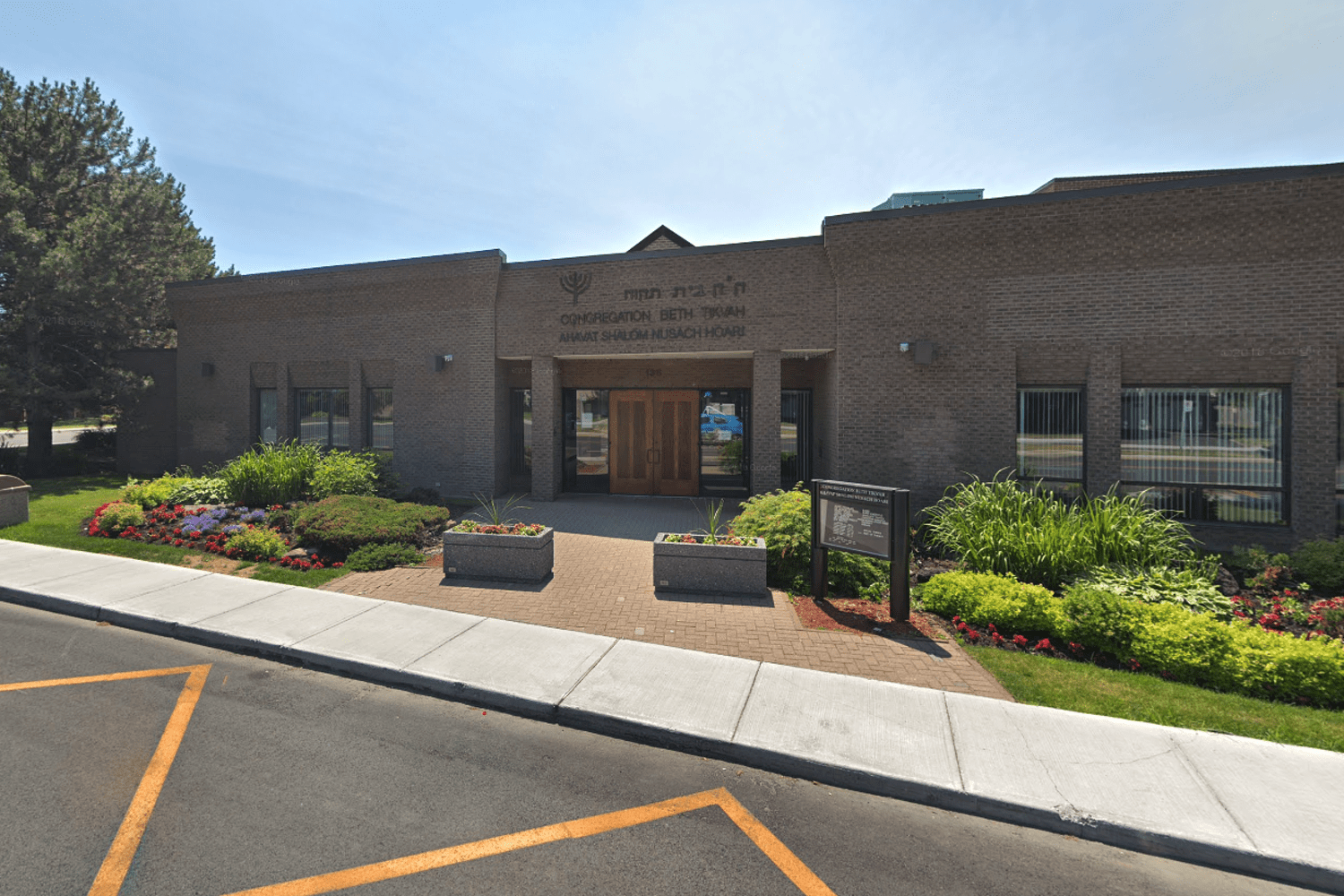 A synagogue and a Jewish community center in Montreal were targeted by attempted firebomb attacks this week, community groups said, as tensions rise across North America in the wake of the Israel-Hamas war.
The Centre for Israel and Jewish Affairs, a group that represent Jewish groups across Canada, said in a post on X that it was aware of an attempted firebombing at a center in West Island and at Congregation Beth Tikvah overnight Monday.
No one was hurt in either attack, which both took place in Dollard-des-Ormeaux, a mostly English-speaking suburb of Montreal.
Canada's prime minister, Justin Trudeau, said on X on Tuesday that the attempted arson was "deeply disturbing."
"Antisemitism is completely unacceptable and must always be condemned — our government will continue to work with Jewish communities to combat this hatred," he said.
"Antisemitism must be called out and condemned wherever it rears its ugly head, whether it's words or actions, none of it belongs in our streets," the CIJA said. "The perpetrators must be held accountable."
The center also said that Montreal Police were aware of the incident and investigating it. Police had not replied to a request for comment by the time of publication.
No one was injured and the damage was minor at the synagogue, a Montreal police spokesperson said, according to CBC. Another small fire ignited at the back door of the Federation CJA building across the street, a police said according to the public broadcaster.
Yair Szlak, the president and CEO of Federation CJA, a coordinating body for Montreal's Jewish community which runs the community center, told a news conference Tuesday he was relieved there were no injuries but angered by the violence.
"My first gut instinct was, 'Phew, it was done at night.' The second thing is, 'How dare this happen? How can this happen?'" he said, according to the Montreal Gazette.
Eta Yudin, vice-president of the CIJA— Quebec told the same news conference that her organization was aware of more than a dozen alleged hate crimes against Jews and more than 25 "hateful incidents" since Hamas launched a terror attack on Israel a month ago.
"We're seeing an importation of the conflict," she said, according to the Gazette.
The news comes as both Jewish and Muslim communities face threats amid the Israel-Gaza war.
A 69-year-old Jewish man was killed in an altercation at dueling pro-Israel and pro-Palestine protests in California on Sunday.
A Cornell University student was charged last week with making violent antisemitic threats; the University of Pennsylvania said it received "vile, disturbing antisemitic emails" that threatened violence against Jewish students and a hate crime investigation is underway after an Arab Muslim student at Stanford University was hospitalized in a hit-and-run.