Shirley Anne Field: The Entertainer and Alfie actress dies aged 87 | Ents & Arts News
Actress Shirley Anne Field, best known for playing Tina Lapford in The Entertainer, has died aged 87.
The star of stage and screen shot to fame after her role in the 1960s drama alongside Laurence Olivier.
She went on to feature in films including 1966 comedy, Alfie, alongside Sir Michael Caine and kitchen sink drama Saturday Night And Sunday Morning with Albert Finney in 1960.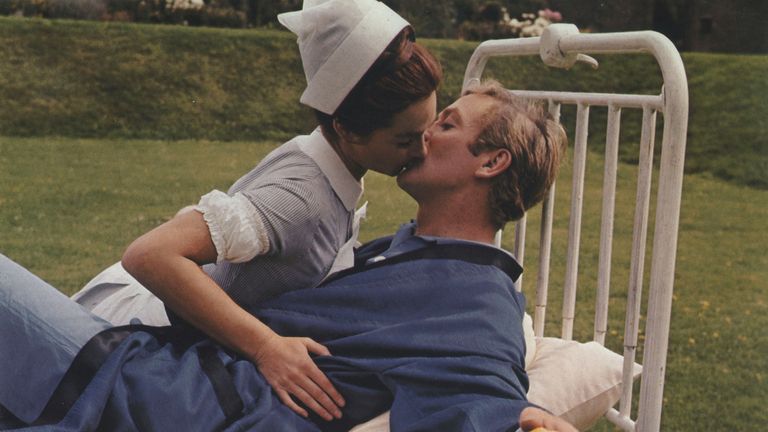 "It is with great sadness that we are sharing the news that Shirley Anne Field passed away peacefully on Sunday 10 December 2023, surrounded by her family and friends," a family statement said.
"Shirley Anne will be greatly missed and remembered for her unbreakable spirit and her amazing legacy spanning more than five decades on stage and screen."
Having started as a model in the 1950s, Field first moved to acting in the comedy Loser Takes All and musical film It's A Wonderful World.
After her appearance alongside Olivier, her celebrity grew, and she went on to star in a string of films, television series and stage productions.
Read more entertainment news:
Nominations for Golden Globe Awards 2024
Alicia Keys plays surprise set at station in London
The Entertainer follows Olivier as Archie Rice, a failing music-hall stage performer who tries to keep his career going as music-hall traditions are fading out.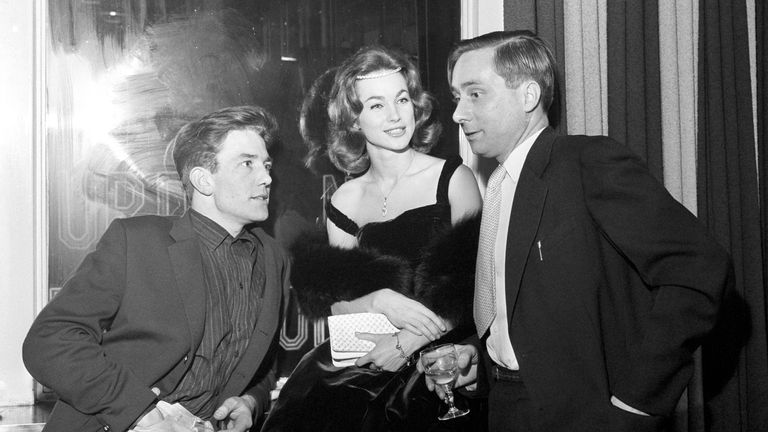 His personal life then turns into chaos after meeting beauty queen and aspiring entertainer Tina Lapford, with whom he has an affair.
Field would then go on to starred alongside Sir Michael in Alfie.
The star's other hit films and TV appearances included 1962's The War Lover alongside Steve McQueen and Robert Wagner, 1985 romantic comedy My Beautiful Laundrette with Daniel Day-Lewis and sitcom Last Of The Summer Wine.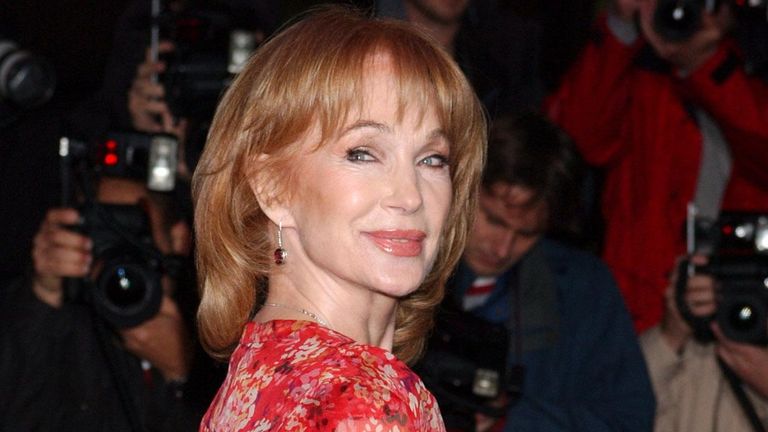 In more recent years, Field starred in the 2014 short drama Beautiful Relics opposite Flora Spencer-Longhurst.
She married racing driver Charles Crichton-Stuart in 1967, and they had a daughter Nicola before divorcing. Crichton-Stuart died in 2001.