New Jersey first lady Tammy Murphy joins primary race against indicted Sen. Menendez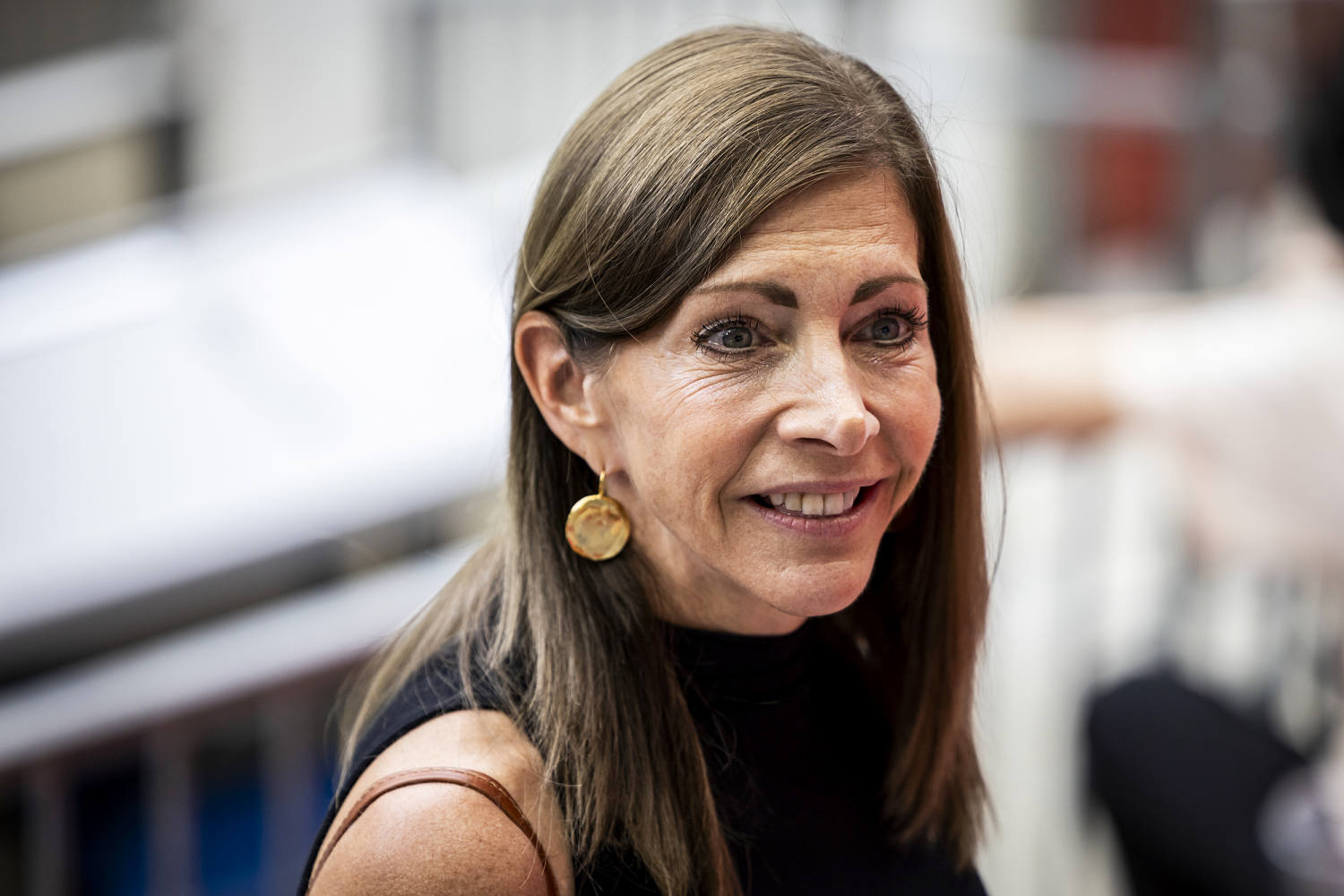 WASHINGTON — New Jersey first lady Tammy Murphy announced Wednesday morning that she would launch a primary campaign to challenge indicted Democratic Sen. Robert Menendez in the 2024 election. 
In a launch video her campaign posted online, Murphy leans into programs she has championed as first lady, focusing on reducing maternal and infant mortality and changing the state's education requirements to include climate change. 
"We need a Senator who will work every single day to lower the cost of living, protect abortion rights, end the gun violence epidemic, and defend our democracy," Murphy said in a statement accompanying the video. 
The video makes no direct mention of Menendez, who was indicted on federal bribery charges in September. He does appear for a few seconds of voiceover video as Murphy narrates: "Right now, Washington is filled with too many people who are more interested in getting rich or getting on camera than in getting things done for you."
Murphy has never held elected office, and she may face criticism about her lack of a traditional political résumé and her history as a Republican until the mid-2010s.
If she is elected, she would be the first woman to represent New Jersey in the Senate.
Murphy joins Rep. Andy Kim, a three-term House member and former Obama national security aide, in what may yet become a still more crowded June Democratic primary in the deep blue state. 
Menedez has said repeatedly that he intends to fight the charges against him and to seek re-election, despite the calls for his resignation from more than 30 Democratic Senate colleagues, as well as Murphy's husband, Gov. Phil Murphy, and other party leaders.
The Murphys are multimillionaires; Phil Murphy is a former executive at Goldman Sachs. His office released a summary of their tax returns that disclosed that in 2021, while he was in office, they reported nearly $5 million in income. He spent $20 million of his own money on his 2017 bid for governor.