Honda recalls almost 304,000 Accords and HR-Vs over seat belt defect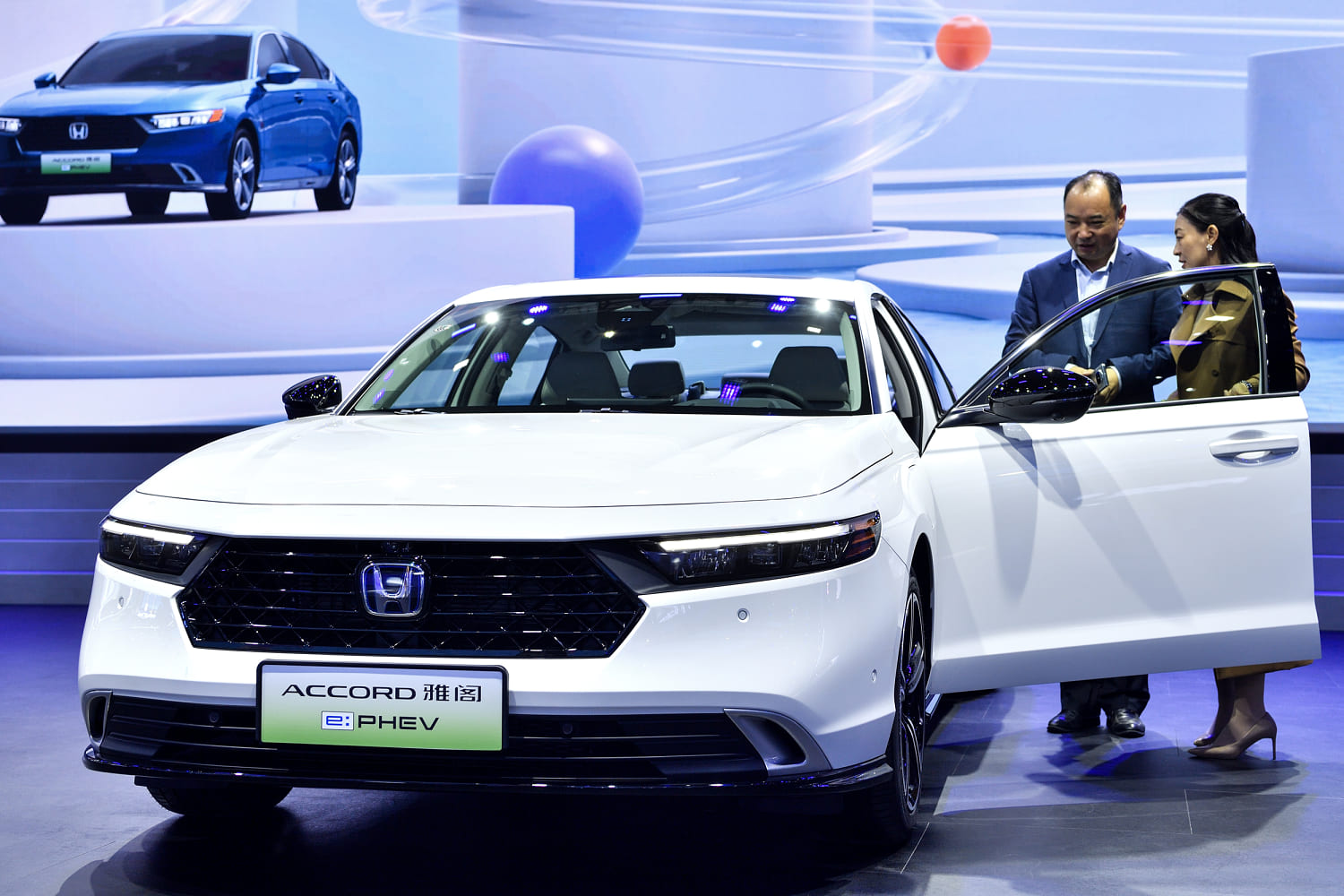 Honda is recalling 303,700 2023 and 2024 Accords and HR-Vs because of a defect that could stop some front seat belts in the vehicles from tightening properly in a crash.
The automaker is recalling Accords built between Oct. 4, 2022, and Oct. 14, 2023, as well as HR-Vs made between April 26, 2022, and Oct. 14, 2023, it said in a filing last week with the National Highway Traffic Safety Administration. All of the vehicles being recalled are gas-powered, rather than hybrids.
Honda said the front seat belt pretensioners in a fraction of those vehicles were assembled without a rivet that secures the quick connector and wire plate. It said the installation of that rivet was skipped during assembly but did not explain why or how.
Without that rivet, the seat belt will not tighten to properly restrain occupants and get their bodies into a safe position in the event of a crash, making harm more likely.
The company estimated that 1% of the vehicles being recalled are defective. It said it has had seven warranty claims related to the problem and no reports of injuries or deaths.
Honda said in a statement that the owners of all affected vehicles will be contacted by mail and told to take their vehicle to an authorized Honda dealer, who will replace the defective part. Customers who have already had those repairs done at their own expense may be eligible for refunds.
The company said in its filing that it received its first complaint about the problem May 23. On Sept. 20, it received the affected parts and began to investigate, and on Nov. 16 it identified a defect that necessitated the recall.