Ex-San Jose State trainer sentenced to 2 years for groping students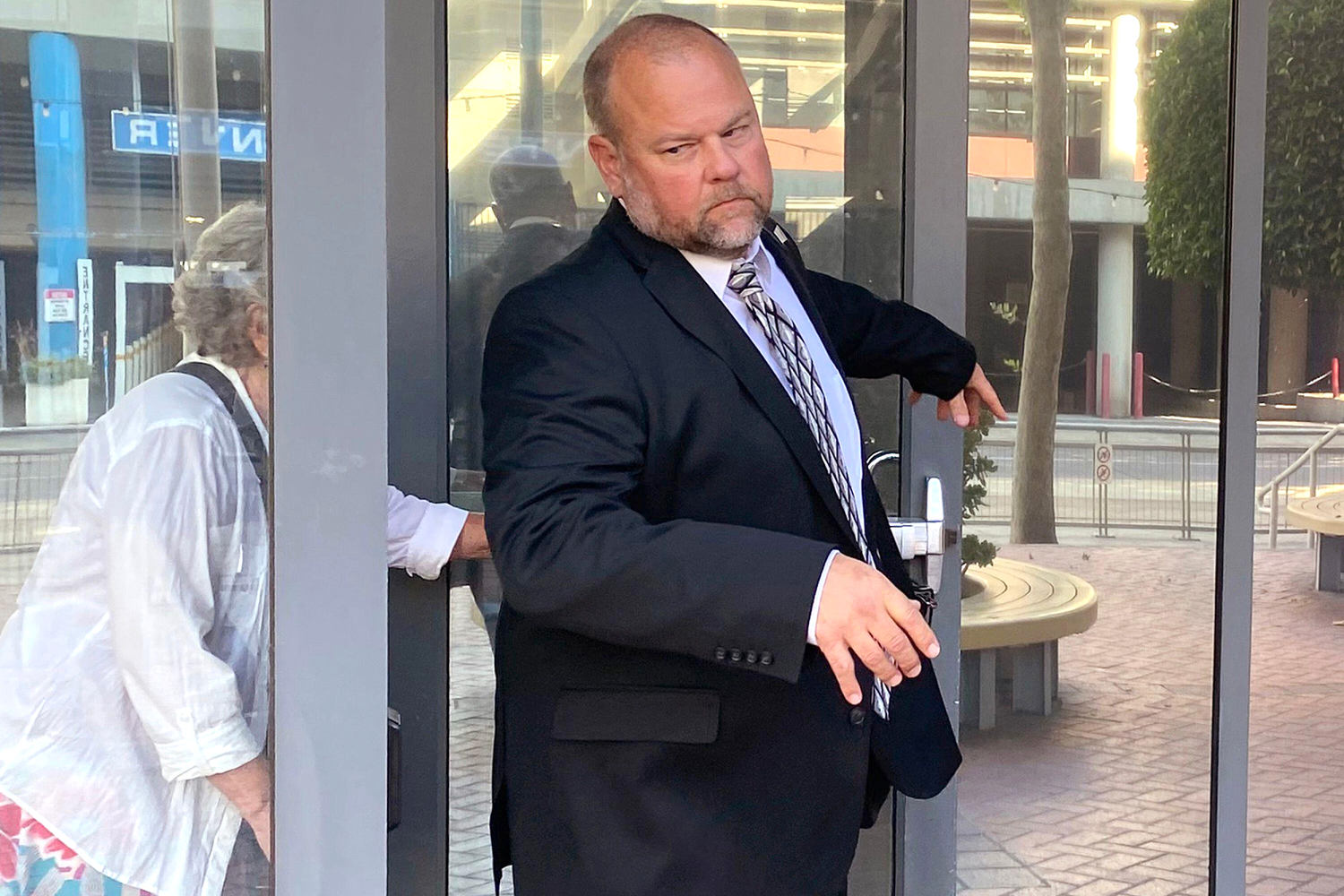 The former director of sports medicine at San Jose State University was sentenced to two years in prison for groping female student-athletes who were seeking medical care, federal prosecutors said.
Scott Shaw was arrested and charged with civil rights counts in March 2022, and he pleaded guilty in August after a trial that ended in a deadlocked jury, the U.S. Attorney's Office for the District of Northern California said in a statement.
Shaw admitted to touching the breasts and buttocks of four student-athletes without a medical reason and without their consent, the U.S. attorney's office said.
The incidents that Shaw pleaded guilty to happened between 2017 and 2020. Shaw was an athletic trainer and the athletes went to him for help when they were in pain, according to the U.S. attorney's office.
Six student-athletes testified during a trial in July on six counts, but it ended in a deadlocked jury and a mistrial was declared, NBC Bay Area reported and court records show.
Shaw then pleaded guilty to two counts of deprivation of rights under color of law as part of a plea agreement.
His attorney did not immediately respond to a request for comment Tuesday night. They sought a sentence of no more than one year, according to a sentencing memorandum filed by his defense.
In a letter to the judge, Shaw apologized to the four women he groped. He wrote that he did not explain what he had planned to do and did not get their informed consent, but denied it was sexual.
"I never touched any athlete for my sexual gratification," Shaw wrote.
"I feel terrible for these women, and understand that my actions caused them emotional, reputational and even professional harm," he said.
San Jose State in 2021 agreed to pay $1.6 million to 13 female student-athletes whose complaints about being sexually touched were mishandled.
Federal authorities found that the university retaliated against two people, one of whom repeatedly alerted school officials about a trainer.
Shaw had been investigated in 2010, but an investigator determined the claims were unsubstantiated.
In 2019, San Jose State President Mary Papazian directed a new investigation by an outside lawyer because of claims that the earlier action was inadequate, the university said. That 2019 investigation did find wrongdoing. Papazian apologized and pledged changes.
The university has an enrollment of around 36,000 students in the San Francisco Bay Area.