Denny Laine: Paul McCartney pays tribute after Moody Blues singer and Wings guitarist dies aged 79 | Ents & Arts News
Denny Laine, the lead singer of English rock band the Moody Blues and guitarist with Wings, has died aged 79.
The co-founder of both Wings, which also featured Sir Paul McCartney, and The Moody Blues "passed away peacefully" following a battle with lung disease.
In an Instagram statement, Elizabeth Hines wrote that it was an "absolute honour and privilege to not only be his wife, but to care for him during his illness and vulnerability".
She wrote: "My darling husband passed away peacefully early this morning.
"I was at his bedside, holding his hand as I played his favourite Christmas songs for him. He's been singing Christmas songs the past few weeks and I continued to play Christmas songs while he's been in ICU on a ventilator this past week.
"He and I both believed he would overcome his health setbacks and return to the rehabilitation centre and eventually home.
"Unfortunately, his lung disease, Interstitial Lung Disease (ILD), is unpredictable and aggressive; each infection weakened and damaged his lungs. He fought every day. He was so strong and brave, never complained.
"All he wanted was to be home with me and his pet kitty, Charley, playing his gypsy guitar."
Read more:
Musicians react to AI songs flooding the internet
Rare photos from Cavern Club found
McCartney's childhood home opened for unsigned artists
Sir Paul posted on Instagram to pay tribute to Laine, saying he was "very saddened" by his ex-bandmates passing.
He said: "I have many fond memories of my time with Denny: from the early days when The Beatles toured with the Moody Blues.
"Our two bands had a lot of respect for each other and a lot of fun together. Denny joined Wings at the outset. He was an outstanding vocalist and guitar player.
"His most famous performance is probably 'Go Now', an old Bessie Banks song which he would sing brilliantly. He and I wrote some songs together, the most successful being 'Mull of Kintyre' which was a big hit in the Seventies.
"We had drifted apart, but in recent years managed to re-establish our friendship and share memories of our times together.
"Denny was a great talent with a fine sense of humour and was always ready to help other people. He will be missed by all his fans and remembered with great fondness by his friends. I send my condolences and best wishes to his wife, Elizabeth and family.
"Peace and love Denny. It was a pleasure to know you. We are all going to miss you."
Ms Hines also wrote that the support from the public "brought him to tears", and said her "world will never be the same".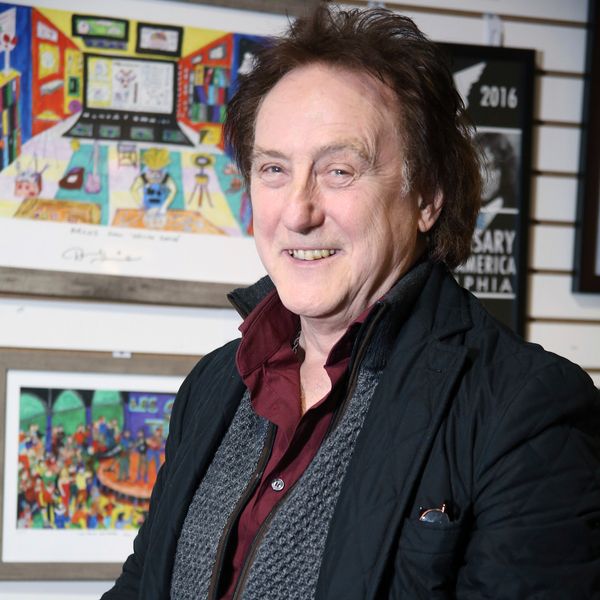 She added: "Denny was an amazingly wonderful person, so loving and sweet to me.
"He made my days colourful, fun and full of life-just like him. Thank you sweetie for loving me, for all the laughter, friendship, fun and for asking me to be your wife. I will love you forever.
"Please give Denny's friends and family the time and privacy needed as we grieve our loss."
Born Brian Hines in Tyseley, Birmingham, in October 1944, Laine had been a member of Birmingham-formed The Moody Blues during the 1960s.
He quit the band shorty after releasing The Magnificent Moodies in 1965 over a conflict with their record label.
He then joined Sir Paul and Linda McCartney in the Wings line-up in 1971 before departing the band in the 1980s.
Laine was also part of the World Classic Rockers, a touring act which had Donovan, Spencer Davis and founding member of The Eagles Randy Meisner play at various times.