Democratic lawmakers press Biden on Israeli violence in the West Bank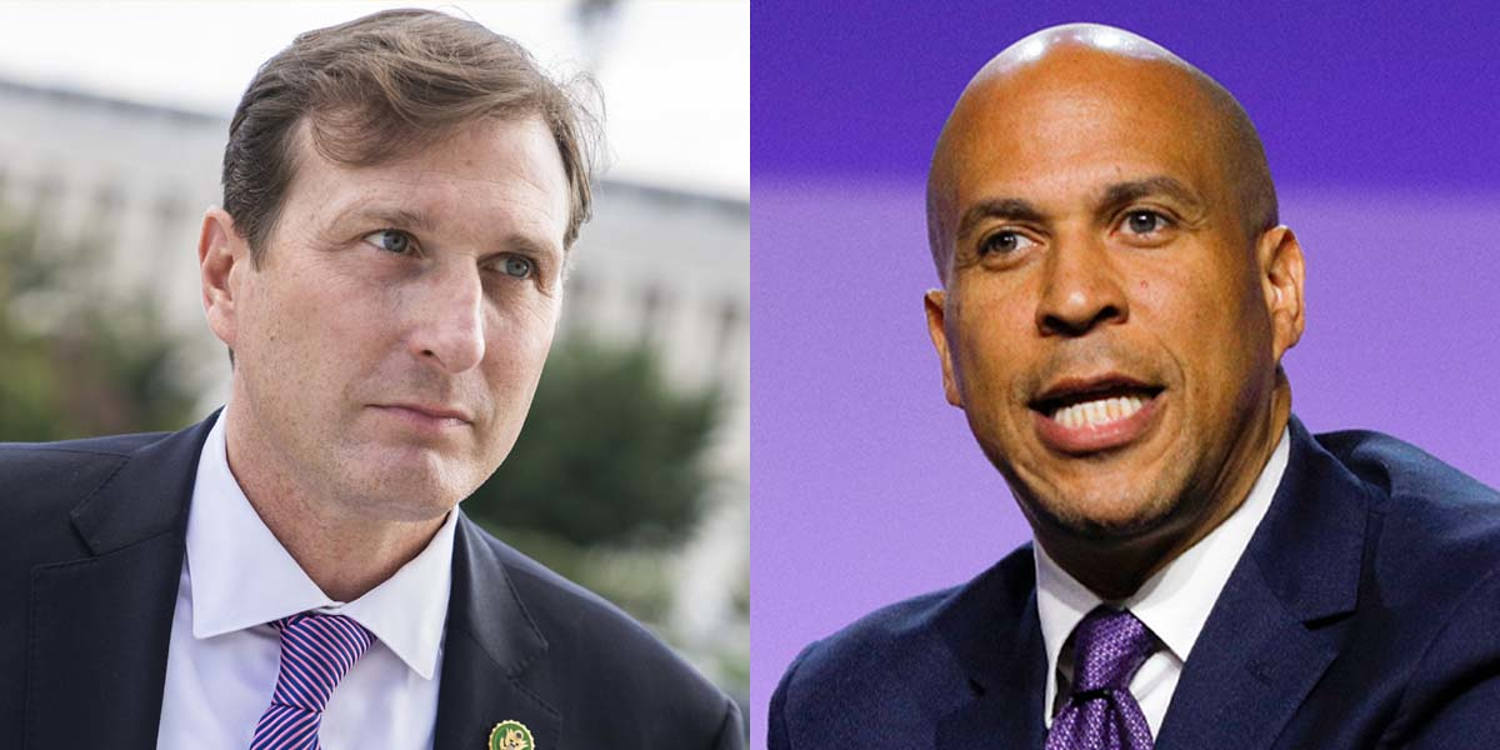 WASHINGTON — Two Democratic lawmakers wrote to President Joe Biden on Thursday to ask him to keep pressing Israel to crack down on violence by Israeli settlers against Palestinians in the West Bank.
"As your administration tirelessly works to prevent the expansion of this conflict, we write to specifically highlight the threat that violence in the West Bank — especially vigilante violence by Israeli settlers — poses to those efforts, Israel's near-term security, Palestinian human rights, and long-term regional peace," Sen. Cory Booker, D-N.J., and Rep. Dan Goldman, D-N.Y., wrote in a letter first obtained by NBC News.
Goldman and Booker, the only two lawmakers who were in Israel during the Oct. 7 Hamas attack, argue that violence by settlers undermines the Palestinian Authority, which they view as a crucial partner in attempting to unify Gaza and the West Bank as part of an eventual peace plan that establishes a Palestinian state alongside Israel.
"We strongly believe that a two-state solution remains the only genuine option to achieve a just, secure, and prosperous future for both Israelis and Palestinians," the lawmakers wrote. "However, settler violence against Palestinian civilians destroys the very seeds of trust and cooperation needed to make progress toward a two-state outcome and an enduring peace in the region."
Israeli violence against Palestinians in the West Bank is one of the issues straining the relationship between the U.S. and Israel, and Secretary of State Antony Blinken told Israeli Prime Minister Benjamin Netanyahu earlier this month that the incidents are "unacceptable," according to the State Department. The lawmakers, both Biden allies with strong ties to Israel, appear to be bolstering the president's position at a delicate moment for his domestic politics and his relationship with Netanyahu.
The letter falls well short of the cease-fire that some Democratic members of Congress and many progressive activists want the U.S. to seek in the Middle East. But the request to pressure Israel to police its own people in the West Bank comes amid pro-Palestinian demonstrations aimed at swaying the Biden administration and Democratic lawmakers. On Wednesday night, protesters blocked access to the Democratic National Committee, and pro-Palestinian protesters were arrested outside Goldman's Brooklyn office last week when they blocked traffic.
In addition to their broader call for pressuring Israel on violence in the West Bank, Booker and Goldman specifically ask Biden to ensure that it is not carried out with weapons provided by the U.S. to Israel.
"As the U.S. works to support Israel's defense, we urge your administration to seek adequate assurances from the Israeli government that any rifles provided by the United States will not end up in the hands of civilians in the West Bank," they wrote.