Delta will make it harder to get into airport lounges, changes rules to earn elite status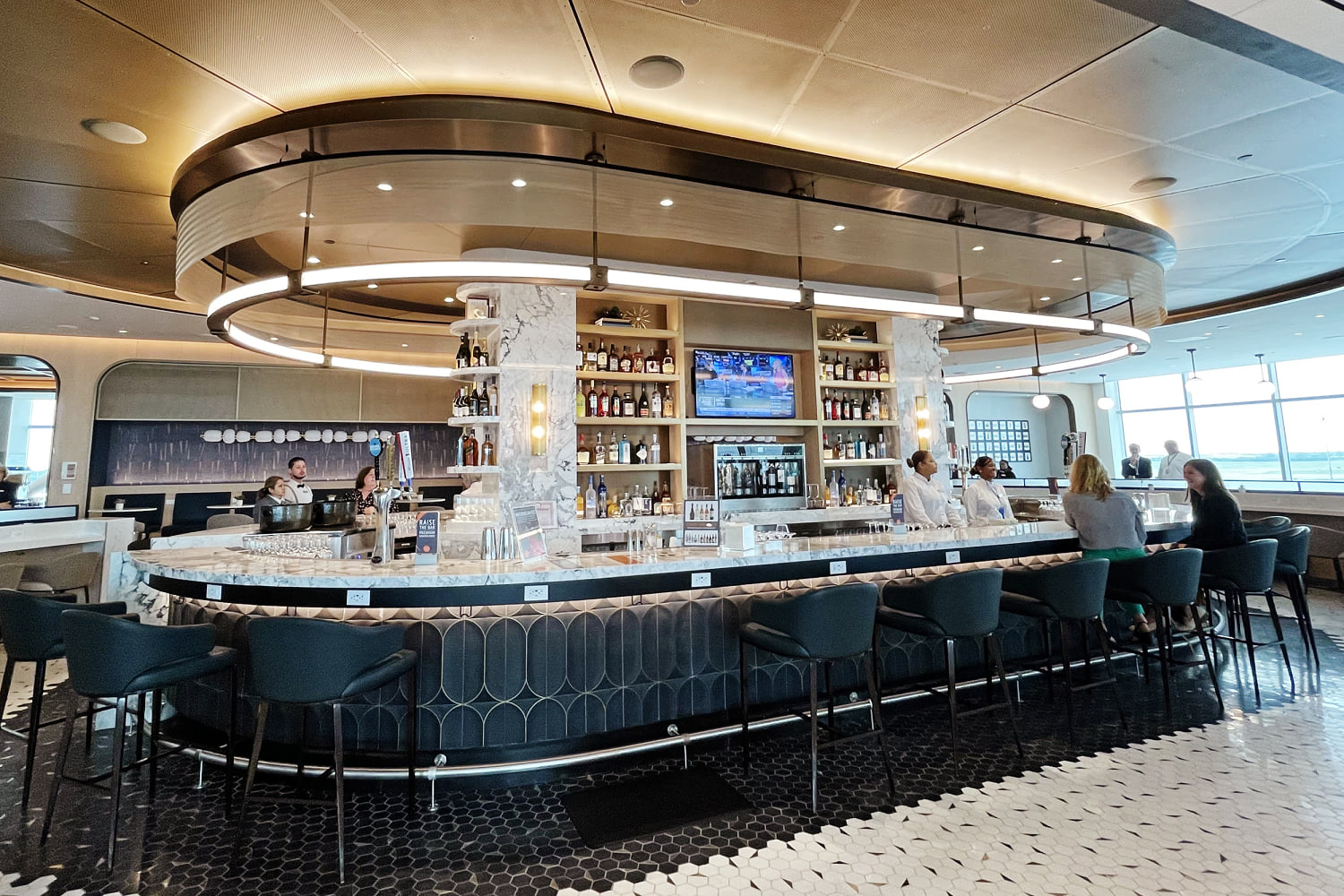 Delta Air Lines is changing how customers can earn elite frequent flyer status and is making it harder for many American Express cardholders to get into the carrier's airport lounges, the latest reality check for air travel's era of mass luxury.
Starting Jan. 1, customers will earn Delta Medallion status solely based on their spending, instead of a combination of dollars spent with the carrier and flights. The new model is similar to one that American Airlines adopted earlier this year.
Major airlines have continually raised the requirements to earn status as customer spending at the airline and on co-branded credit cards has surged in recent years, swelling the ranks of these high-paying customers. Elite status can come with a variety of perks, from early boarding to upgrades to first class and lounge access.
"We want customers to be able to receive status with activity beyond just air travel," Dwight James, Delta's senior vice president of customer engagement and loyalty, told CNBC.
Next year, Delta customers will earn 1 Medallion Qualifying Dollar for every $1 they spend on Delta flights, car rentals, hotels and vacation packages booked through the airline.
The ratio isn't 1:1 for dollars spent through co-branded American Express cards. Delta SkyMiles Reserve and Reserve Business American Express card members earn 1 Medallion Qualifying Dollar for every $10 spent on the card, while Delta SkyMiles Platinum and Platinum Business American Express Card Members earn 1 Medallion Qualifying Dollar for every $20 spent.
Here are the new status requirements:
Silver Medallion — 6,000 MQDs
Gold Medallion — 12,000 MQDs
Platinum Medallion — 18,000 MQDs
Diamond Medallion — 35,000 MQDs
Raising the bar on Sky Club entry
Delta is limiting access to its popular Sky Club airport lounges through certain American Express credit cards after grappling with overcrowding at some of them, drawing complaints from travelers.
Instead of the current unlimited visits, starting Feb. 1, 2025, American Express Platinum and Platinum Business cardholders will get six visits a year, unless they spend $75,000 on the card in a calendar year.
Meanwhile, Delta SkyMiles Reserve and Reserve Business cardholders will get 10 Sky Club visits a year, a limit they can skirt by also spending $75,000 in a year.
Delta's SkyMiles Platinum and Platinum Business American Express cards will no longer get club access through the cards itself, although customers can enter by buying a club membership or if they have elite status with Delta which allows them to pick a club membership as a perk.
"Some of the changes that we're making ensures that we're taking care of our most premium customers with our most premium assets, one of those being the Sky Club," James said. He said the changes were made in conjunction with American Express.
The airline last year announced several changes to crack down on overcrowding at the clubs, including barring employees from using them when flying standby with company travel privileges, even if they had qualifying credit cards. It also raised prices for club memberships for regular customers.
Delta and its competitors are racing to build bigger and more modern lounges to accommodate customers. United Airlines, for example, on Wednesday opened a 35,000-square-foot club at its hub at Denver International Airport, the largest in its network, after opening a 24,000-square-foot club at the airport earlier this summer.