Corbin Carroll makes history as the first Asian American MLB Rookie of the Year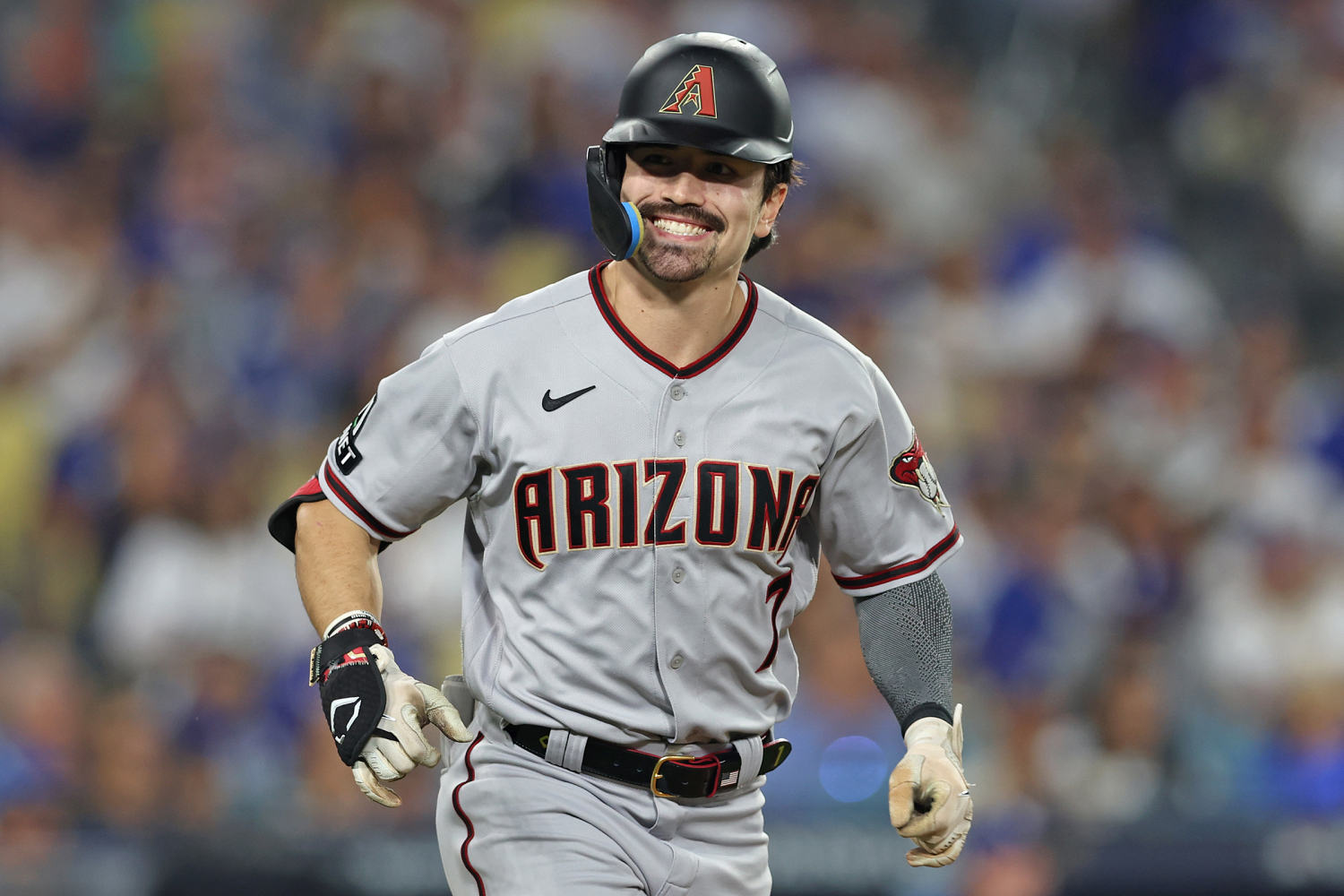 Arizona Diamondbacks outfielder Corbin Carroll has made history, becoming the first Asian American to win a rookie of the year award in Major League Baseball history. 
Carroll, 23, won the National League award Monday in a unanimous vote by the Baseball Writers' Association of America.
"Definitely not the biggest guy out there on the field, but my ability to not be that guy and still be able to impact the game, that's one piece of it," Carroll told reporters on a call Monday. "Not too many Asian Americans in this circumstance — I think that's another piece of it that I hope to inspire."
Carroll, who's also the first Diamondbacks player to win the award, beat out several formidable contenders, including New York Mets pitcher Kodai Senga and Los Angeles Dodgers outfielder James Outman. He joins 13 others who've won the National League distinction by unanimous vote. Baltimore Orioles infielder Gunnar Henderson took home the award in the American League, also unanimously. 
Carroll, who had 25 homers and 54 stolen bases, also paid tribute to another former rookie of the year and outfielder of Asian descent, former Seattle Mariners' star Ichiro Suzuki.
"Being able to be listed with players like that, who I looked up to, that means a lot to me," Carroll said. "Having my name next to his [Ichiro] in some way, he inspired a young Seattle kid and hopefully I can do that for the next generation."  
Carroll, whose mother, Pey-Lin Carroll, was born in Taiwan and whose father, Brant Carroll, grew up in Seattle, has been open about his mixed-race identity and Taiwanese roots. He told The Athletic his grandparents regularly visited his family when he was younger, exposing them to "amazing food," before he finally took his first trip to their homeland when he was 13 years old. 
In October, he became the first player of Taiwanese descent to play in the World Series. 
"My grandparents lived over there and my mom was born over there. Just bringing some pride and attention to Taiwanese baseball and that side of my heritage, I take a lot of pride in that," he told MLB.com. 
Carroll was also named the Players Choice Awards' National League Outstanding Rookie, and he's expected to finish high in the N.L.'s most valuable player race, which will be announced Thursday, with Ronald Acuña Jr. of the Atlanta Braves being the favorite.