Conservative Muslims in Indonesia protest Coldplay concert over the band's LGBTQ support
JAKARTA, Indonesia — More than 200 conservative Muslims marched in Indonesia's capital on Wednesday, calling for the cancellation of a Coldplay concert that night over the British band's support for the LGBTQ community.
The protesters, marching about 1 kilometer (half a mile) away from the concert venue in Jakarta where the band was set to perform, held a large banner that read: "Reject, cancel and disband Coldplay concerts." It described the band as an LGBTQ "propagandist," saying its stance damages "faith and morals."
The same protest group also staged demonstrations last week at several locations in Jakarta, including the British Embassy.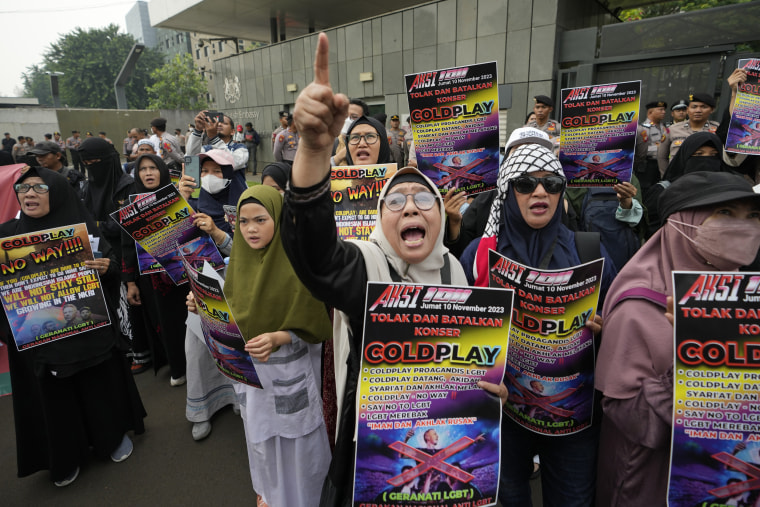 Indonesia is secular and has a long history of religious tolerance, but a small extremist fringe has become more vocal in recent years.
Coldplay is renowned for interlacing its values with its shows, such as the band's push for environmental sustainability. Lead singer Chris Martin has been known to wear rainbow colors and wave gay pride flags during performances.
The protests follow concert cancellations earlier this year in Southeast Asia over LGBTQ-related issues. British pop rock band The 1975 canceled its shows in Jakarta and Taipei in July after the Malaysian government cut short a music festival in the wake of the band's lead singer slamming the country's anti-gay laws and kissing a male bandmate during their performance.
Lady Gaga canceled her sold-out show in Indonesia in 2012 over security concerns after Muslim hard-liners threatened violence if the pop star went ahead with her "Born This Way Ball" concert.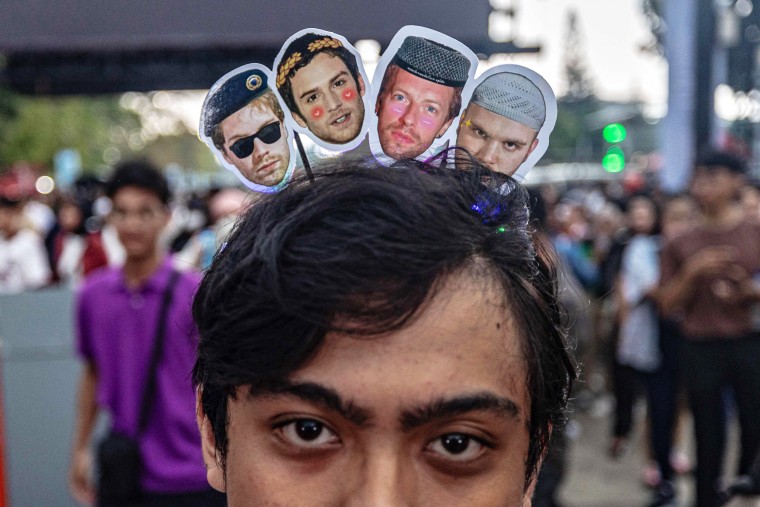 The Asian leg of Coldplay's "Music of the Spheres World Tour" includes Wednesday's concert at Gelora Bung Karno stadium in Jakarta. More than 70,000 tickets were sold in less than two hours when sales opened in May.
Jakarta is one of the band's top streaming hubs, with 1.6 million fans in the city.