Australia has too many sheep — and farmers are giving them away for free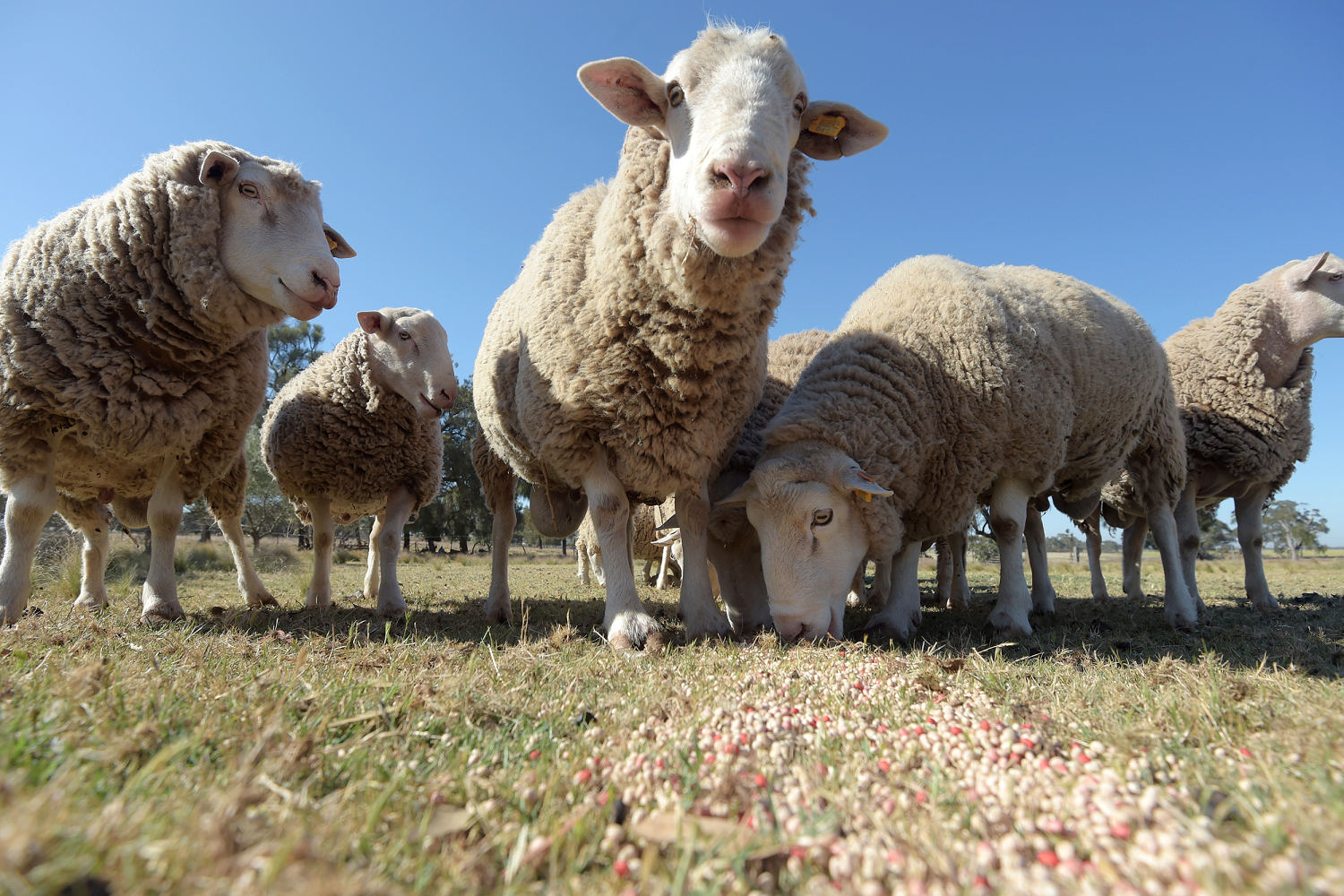 Australia's mutton glut sent prices tumbling, and some farmers are culling or giving away their sheep to save costs instead of rearing them on-farm.
Mutton prices have slumped 70% over the past year to $1.23 per kg (56 cents a pound), data provided by Meat and Livestock Australia (MLA) showed.
"Australia has had several very good seasons over the past few years, which means that the sheep flock has reached 78.75 million head — the largest since 2007," said MLA's global supply analyst Tim Jackson.
Driving the large sheep flock were three years of above-average rainfall in Australia's sheep regions, such as New South Wales and Victoria. Rainfall is ideal for growing grass, which is conducive for feeding and breeding the livestock. 
"The more it rained and the longer the market stayed buoyant, the more it drove producers to retain sheep they'd otherwise turn off, and as a result numbers continued to grow," Andrew Spencer, chairman of Sheep Producers Australia, told CNBC via email, referring to ranchers keeping more sheep on-farm instead of fattening them and sending the livestock to slaughterhouses and markets.
"Farmers have [since] seen a massive fall in profitability … Many sheep may not have a market which could lead to farmers destroying animals," Steve McGuire, vice president of agricultural advocacy group WAFarmers, told CNBC.
He added that farmers would much rather give the animals away than cull them, but there haven't been many takers for the free sheep.
Too many sheep
Australia's sheep flock is expected to expand 23% from the 100-year low in 2020, stats from MLA showed.
Consequently, the oversupply of sheep sent prices of the livestock lower, marking a reversal of the windfall that farmers enjoyed from record mutton prices three years back.
The discounted prices are a double whammy for farmers, who now have to feed a huge flock for longer, even as weather conditions have taken a turn for the worse this year.
The Australian Bureau of Meteorology recently had its driest September on record, and the parched weather is not about to let up. The bureau in November warned El Niño will continue and that a strong positive Indian Ocean Dipole event is likely — suggesting the next few months will continue to be relatively hot and dry.
The adverse weather is set to reduce the supply of feed.
As a result, farmers are trying to reduce their flock, which may include sending livestock to slaughterhouses and meat processors. 
"Conditions in 2023 have been dryer than the last three years … This has affected producer confidence, and increased supply of sheep and lambs to processors," Jackson said.
But the meat processing facilities, or abattoirs, are not able to cull the high volume of sheep fast enough.
"The increased turnoff of sheep has come at a time when processors are still not at full capacity due to labor skills shortages," said Matt Dalgleish, co-founder of agricultural consulting firm Episode 3.
A backlog of unprocessed stock from last year has also contributed to the slaughterhouse bottleneck, said McGuire from WAFarmers.
What it means for prices
Australia is the world's leading producer and exporter of sheep meat, and the oversupply has placed downward pressure on global wholesale prices.
But what do the lower prices mean for grocery shoppers who are looking to serve their next rack of lamb?
In spite of plunging sheep prices, the retail discount has yet to be reflected to the same extent, McGuire noted. Woolworths Group, a major Australian supermarket chain, announced it would cut prices of lamb products by 20%.
Australia exported a record amount of sheep meat in October "so the meat is starting to move, it is just a big backlog to clear," McGuire said. He expects consumers both within Australia and overseas to continue to see more dips in mutton price.
That said, some farmers are considering not mating their ewes to reduce costs, McGuire added. This could lead to a fall in young sheep numbers which may shift the sheep market landscape from oversupply to undersupply quite rapidly.
A recent National Farmers Federation survey showed that more than 60% of Australian farmers surveyed did not feel more positive about the future of farming compared to a year ago.