A$AP Rocky to learn if he's going to trial for charges of shooting at former friend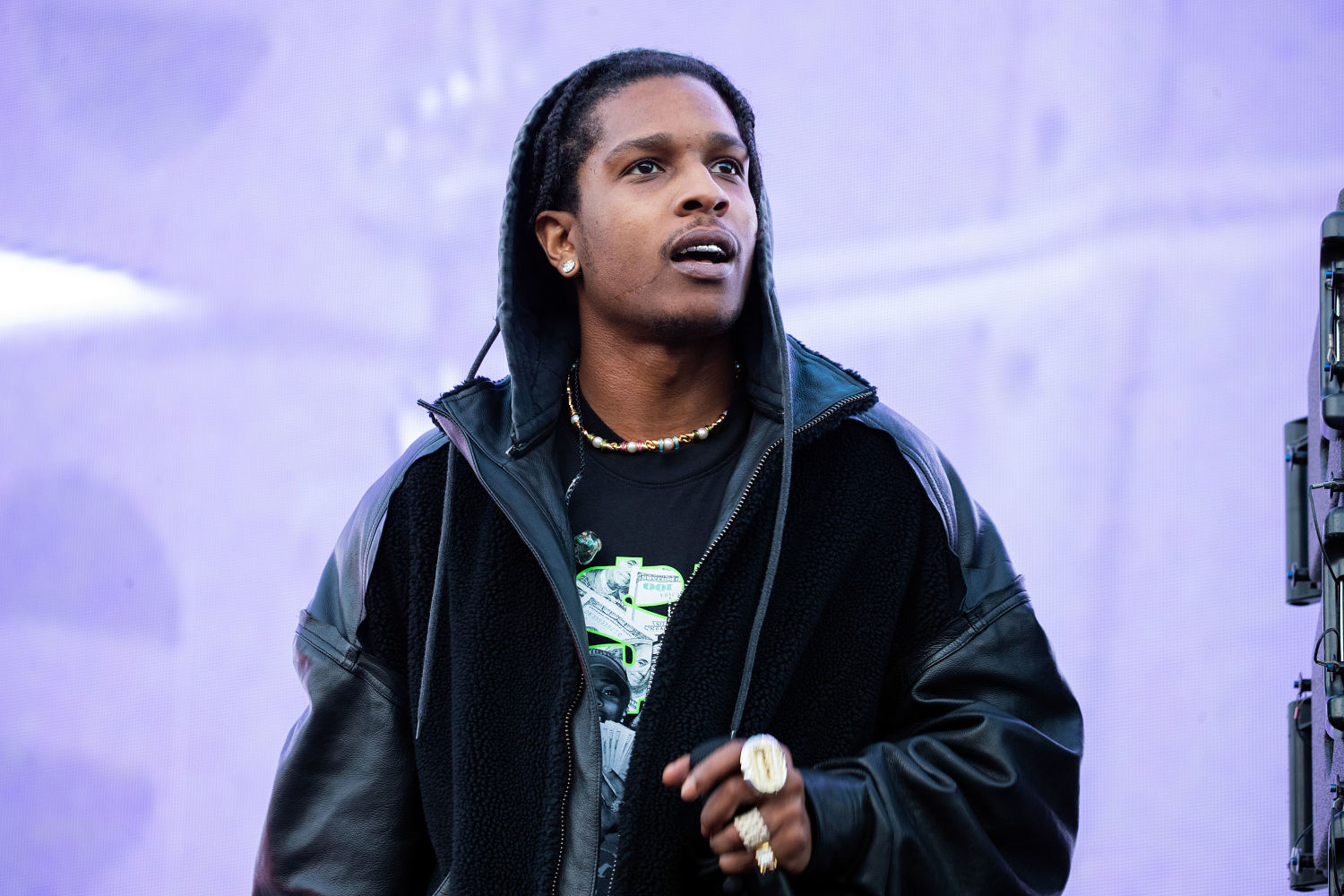 LOS ANGELES — A$AP Rocky could learn Monday whether he will be ordered to trial on allegations that he fired a gun at a former friend and collaborator outside a Hollywood hotel.
A Los Angeles judge is set to hear evidence Monday against the 35-year-old rap star and father of two children with Rihanna as he decides whether he should stand trial on two felony counts of assault with a semiautomatic firearm. He has pleaded not guilty.
Prosecutors allege that outside the W. Hotel in Hollywood on Nov. 6, 2021, Rocky pointed a handgun at Terell Ephron, then in a confrontation soon after fired shots that grazed Ephron's knuckles and left him with minor injuries.
At the first day of the hearing earlier this month, Ephron, who once went by A$AP Relli, testified that he and Rocky were close friends as teens along with the other members of the A$AP collective, a group of New York high school students who sought to make music and pursue other art forms.
He said their friendship lasted until well after Rocky became a star, but began to fray after he felt that Rocky had failed to follow through on promised business ventures and had neglected the other members of their high school collective, who were having difficult lives. The tension came to a head when the shots were fired in 2021, he said.
Prosecutors also played surveillance video that captured part of the incident. It appears to show Rocky brandishing a gun and possibly firing it, though his lawyers deny that he did so.
Rocky was arrested at Los Angeles International Airport in the case in April, and charged in August. He attended the Nov. 8 hearing, as is generally required in felony cases, and is expected to be in court Monday.
He is a two-time Grammy nominee whose first two studio albums in 2013 and 2015 both went to No. 1 on the Billboard 200.
He has released little music in recent years, and has become better known as the romantic partner, fellow fashion influencer and co-parent of Rihanna, with whom he had a second son in May.
Rocky also became an unlikely cause for then-President Donald Trump, who said he was trying to get the rapper freed and returned to the U.S. when he was jailed after a brawl in Sweden in 2019. He was found guilty of assault at trial but was given a "conditional sentence" that meant no additional jail time.
Now, Rocky is being represented in the Los Angeles case by Trump lawyer Joe Tacopina, who representing the ex-president in his New York criminal case and others.
Tacopina took on Ephron in contentious cross-examination during his Nov. 8 testimony, suggesting with his questioning that Ephron was fabricating the incident for financial gain because he has also filed a civil lawsuit.
In California courts, preliminary hearings like these are a sort of miniature version of a trial, with only a judge deciding whether sufficient evidence exists to move forward. The standard of proof for doing so is far lower than what's required for criminal guilt.
Superior Court Judge M.L. Villar could make a decision on moving forward to trial as early as Monday, though the testimony or his ruling could take longer.