2 officers shot and 2 hostages found dead in Austin, officials say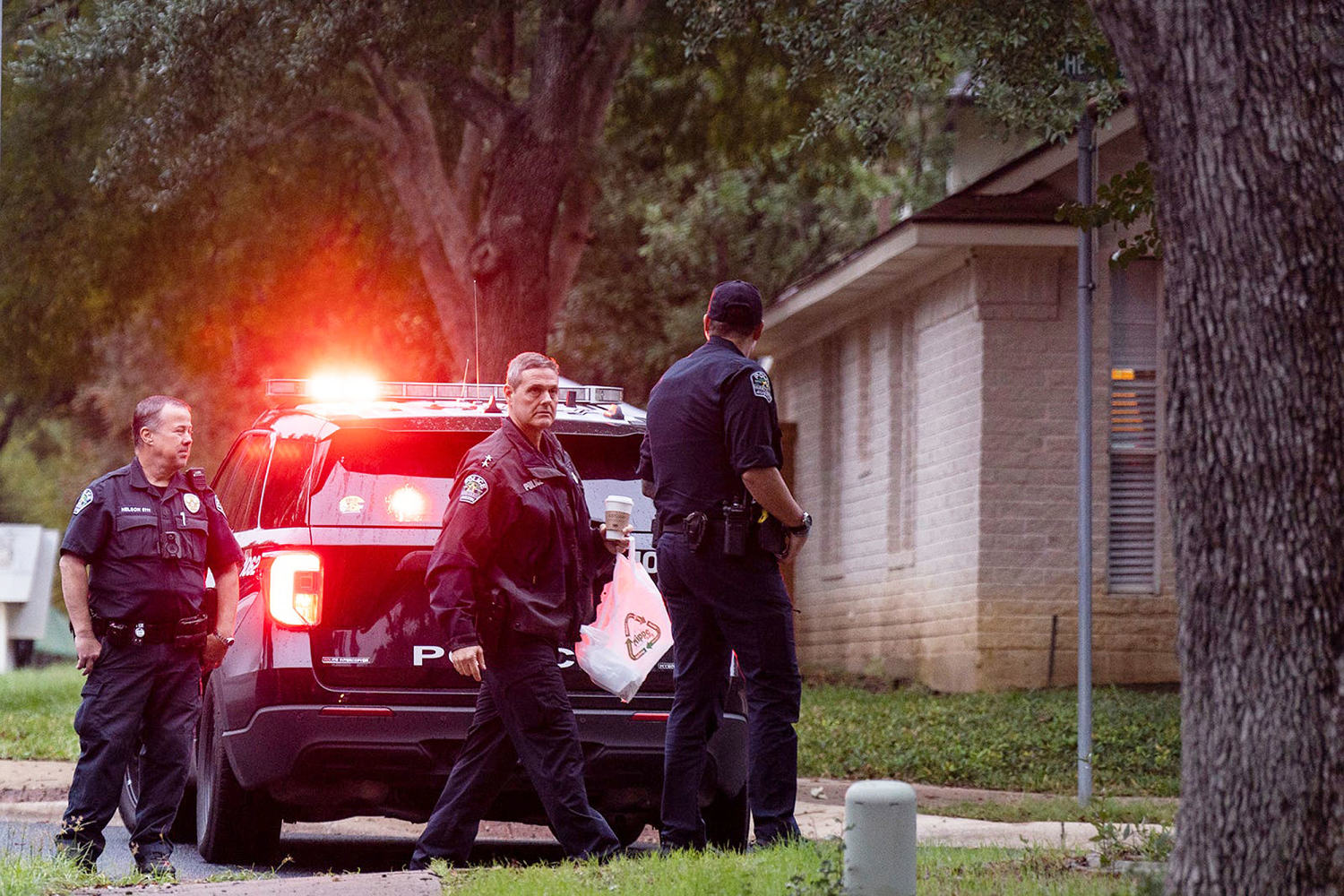 Three people were killed, including a police officer, after a suspect held several people hostage early Saturday in Austin, Texas, and engaged police in a shootout, officials said.
A second officer and another person were injured in the shooting before the suspect was fatally shot by SWAT officers, police said.
The Austin Police Department received a 911 call at 2:49 a.m. from a woman who was screaming and said someone was stabbing her, interim Police Chief Robin Henderson said at a news conference Saturday.
Officers arrived at the home 12 minutes later and learned there were two other injured victims inside the house with the suspect. A third victim escaped the house and was found in the neighborhood by first responders, Henderson said.
That victim told officials the suspect still had a knife, Henderson said, and was taken to a local hospital for her injuries.
Officers made a forced entry into the home at 3 a.m. after identifying themselves. A minute later, they were met with gunfire from the suspect and backed out of the residence without returning any shots, officials said.
SWAT was called to the scene because the suspect was barricaded inside with two hostages. When SWAT officers entered the home at 4:11 a.m., the suspect again shot at the officers. This time, the officers returned fire, killing the suspect at the scene, Henderson said.
During the exchange, two officers were shot, Henderson said. They were taken to a local area hospital, where one was pronounced dead. The other is in stable condition.
The two hostages inside the residence were also pronounced dead at the scene, officials said.
Two simultaneous investigations — one criminal investigation led by the police department and the Travis County District Attorney's Office, one administrative investigation led by the police department — are ongoing and details are subject to change, officials said Saturday.
"This has been a very tragic day, very tragic incident for all involved," Henderson said.
"Hearts across Texas are grieving with the family and loved ones of the Austin Police Officer who was tragically killed in the line of duty early this morning, as well as another who faces a long journey to recovery," Texas Gov. Greg Abbott said in a statement. "This tragedy is a reminder of the great risks and selfless leadership our law enforcement officers exercise every day to serve and protect their communities."
Austin Mayor Kirk Watson called Saturday's events a "horrible moment for our city and those who protect us" in a statement posted to the social media site X.